ENGINEERING DIVISION
Our Engineering Division is headed by Scott A. Lee, P.E.
Scott welcomes the opportunity to serve all your civil engineering needs. Put his knowledge, experience, and expertise to work for you! Call Scott today at 307-347-8329.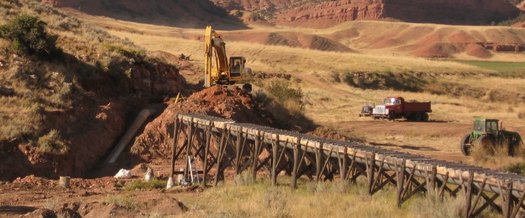 Education
Bachelor of Science in Civil Engineering, California State University, Sacramento
Certifications
Professional Engineer, Wyoming (PE 15878)
Professional Engineer, California (C 66936)
Notable Engineering and Construction Projects
Spring Creek Dam and Reservoir Project
South Side Canal Pipeline Lateral
Hopland Roundabout, Mendocino County, California
Anderson Creek Bridge, Mendocino County, California
Alameda 84 Expressway, Alameda County, California
Interstate 5/State Route 113 Connector, Yolo County, California
Simpson Lane Roundabout, Mendocino County, California
Emigrant Gap Rehabilitation, Nevada and Placer Counties, California
Many emergency construction projects due to flooding, landslides, etc.
Engineering Services
Irrigation System Planning, Analysis, and Design/Rehabilitation
Dam/Reservoir Design
Highway/Roadway Design
Hydrologic/Hydraulic Analysis and Modeling
Drainage Design
Culvert Rehabilitation
Fish Passage
Intersection Design
Roundabout Design
Cost Estimating
Permitting (Federal, State and Local)
Technical Studies and Reports
Construction specifications
Contract advertisement, bidding, and award
Construction management and oversight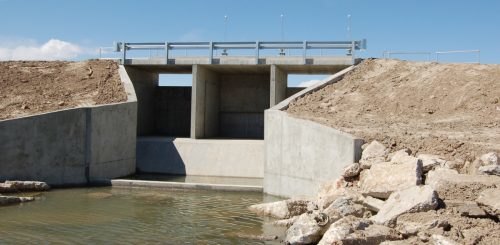 All projects are considered. Scott works with the client to identify the project parameters and the scope of work; and to establish a realistic completion schedule for each project phase. WWRCI can provide an estimate of cost, when practical. All Federal, State, County and local laws and regulations are strictly followed. WWRCI recognizes the sensitive nature of the clients' information and projects.
Feel welcome to call Scott or Todd with your needs, at 307-347-8329; or through our Contact Us page. We strive to handle each request with the timeliness and attention each client deserves.