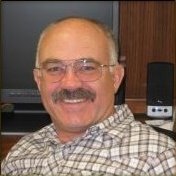 Todd A. Rhodes is the founding owner and President of Wyoming Water Rights Consulting, Inc. With his caring leadership of the past 25 years, the Company has steadily grown from a one man operation to a six-person team. With Todd's Agricultural roots, WWRCI takes pride in establishing strong, lasting relationships with its farm and ranch clients. Todd began his water rights career in 1984 as a Hydrographer-Commissioner for the Wyoming State Engineer at Casper, and then Worland. He worked in that role for nine years gaining a strong working knowledge of Wyoming's water rights program and practical field experience in water rights administration before founding WWRCI. Prior to his employ with the State Engineer's Office, Todd worked for the USGS, Water Resources Division, out of the Casper, Wyoming Field Office measuring streamflow throughout the east half of the state. Todd graduated from the Pennsylvania State University in 1982 with a Bachelor's Degree in Water Resource Management.
Mr. Rhodes pioneered the concept of "water rights management services" from his belief that water rights are a valuable asset. His expertise and comprehensive approach provides his clients security in this changing regulatory climate. He is sought by both new owners and long-established outfits alike. Todd has completed thousands of water rights searches for clients throughout Wyoming. He has prepared hundreds of water rights applications and petitions for filing in the Offices of the State Engineer and Board of Control. He is often hired as an Expert Witness for complex water rights litigation. Todd is a member of the Wyoming Water Association and the Wyoming Stock Growers Association. A problem-solver by nature, Todd enjoys his work as a Water Consultant. Please contact Todd here.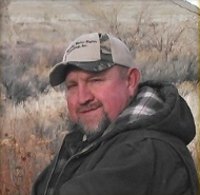 Fritz Nelson, L.S., joined the team at Wyoming Water Rights Consulting, Inc. in February of 2015. As head of the Land Survey Division, he oversees and performs boundary, subdivision, easement, topographic, design/construction and water rights field surveys. He ensures the survey and related work products meet WWRCI's high standards and the specific needs of our clients. Fritz works closely with the client to deliver the service in a timely and professional manner. Since joining WWRCI, Fritz has completed boundary, construction and water rights surveys throughout Wyoming, often in remote, rugged terrain.
Mr. Nelson began his surveying career in the Central Florida area from 1985 through 2008. During this time, Fritz gained experience and expertise in many disciplines of land surveying including boundary, topographic, photogrammetry, construction (residential & highway), and engineering. He traveled to Venezuela to work with the Venezuelan Government to identify large parcels of land in difficult terrain for diamond mining. Fritz also traveled to St. Croix to perform boundary and subdivision surveys for a former employer.
Fritz further expanded his survey experience from 2008-2015 working primarily in the oil and gas exploration and development industry. He surveyed extensively in developing new oil fields and also revisiting abandoned oil patches. This oilfield surveying included boundary surveys, locating abandoned wells, as well as placement of new wells and service roads. He also designed and implemented "best management practices" for the oil operator to conform to environmental regulations.
Mr. Nelson is a member of Pennsylvania Society of Land Surveyors, Professional Land Surveyors of Wyoming and the National Society of Professional Surveyors. You can contact Fritz here.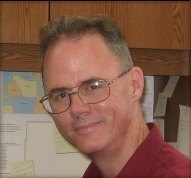 Steve Hall began surveying in 1977 in Longmont, Colorado and has experience in commercial and residential land development as well as rural and urban boundary surveys and many types of heavy construction surveying. He has surveyed in Colorado, Alabama, Oklahoma, Kansas, Texas, New Mexico, and has found home in Wyoming. Steve joined WWRCI in 2006 and is both the Company's Senior Survey Technician and Senior CAD Technician. He is very proficient with AutoCAD, ArcMap and other industry software.  With over ten years of water rights training and experience, Steve often directly assists clients with their project needs, both in the office and field settings. Steve enjoys being a father and sharing many indoor and outdoor activities with his son. Steve's family roots are in rural southeastern Kansas.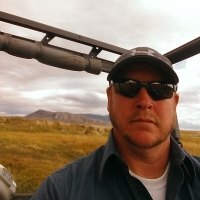 Eric Kessner joined the WWRCI team in April of 2016. He has over 25 years of experience as a Land Surveyor, 15 years of experience as an AutoCAD draftsman and 5 years of experience as a GIS Technician/Geospatial Analyst. Eric utilizes his AutoCAD, GIS and Survey experience and skill sets to craft key work products for State submittal and client use. With WWRCI, Eric has direct contact with clients in the field and from the office. Clients find his caring, focused approach both helpful and pleasing. Eric grew up in Southwest Wyoming and has lived in Green River, Rock Springs, Sheridan, Gillette and now Worland. Outside of work he enjoys spending time with his family, fly fishing and golf.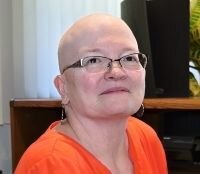 Diana Hinshaw is our Administrative Assistant.  Her cheerful personality, "can-do" attitude and organizational skills help keep our office running smoothly and with timely service.  In addition to bookkeeping and administrative services, Diana often provides her finishing touch to many of our work products.  Diana grew up in rural Indiana and moved to Alaska after college, working in bookkeeping for over 30 years.  After her husband's retirement, they moved to Wyoming to be closer to their "Lower 48" family.